Our high quality chair covers are available in white, ivory or black. Chair covers play an important part in making a venue transform into your perfect wedding venue
With the spandex chair cover, a sash is included in the hire price. A wide variety of choice is available to you to chose from. Please see the gallery for ideas. All hire prices include set and collection
Chair cover to include organza or taffeta sash~ £1.75
Sash only ~ £1.00
Add a Diamanté buckle ~ £0.10
Additional sash ~ £0.50
Chair cover with organza hood ~ £2.75
Chair cover with ruffle hood ~ £2.75
Chair cover with lace hood ~ £2.75
Chair cover with hessian & lace sash ~ £1.90
---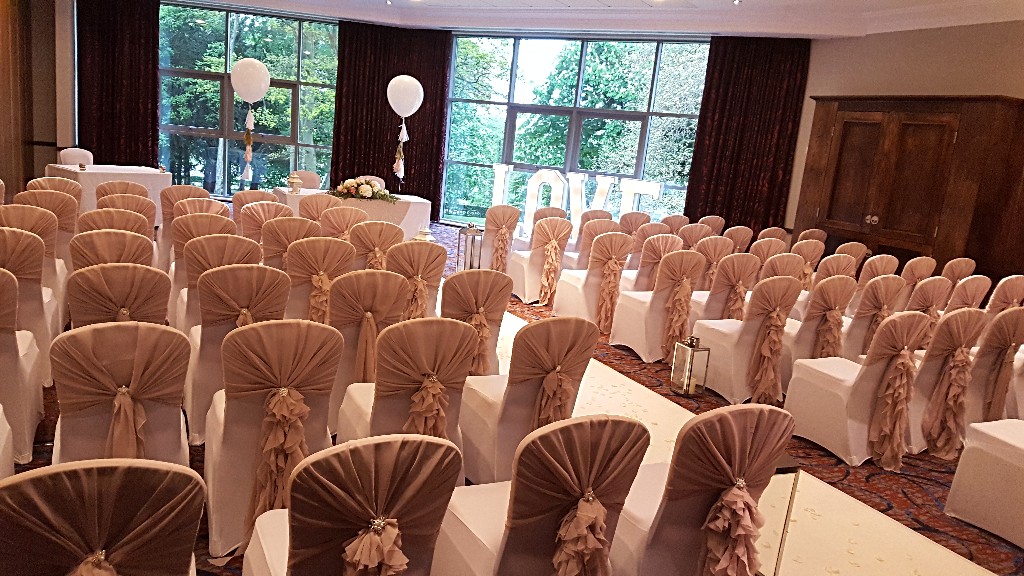 ---
---
White Starlight Backdrops are available to hire from only £200.00.
Perfect for your ceremony room, behind a top table or for a photographic prop.
We also have black backdrops available to hire also from £200.00
These prices include set up and collection.
---
Wedding arches are the perfect photo prop for either your ceremony or wedding breakfast. Normally placed at the top of the aisle, the decorated arches really do give you something special to walk through on your wedding day.
We decorate them to suit your requirements ~ £80.00 each. This price includes set up and collection.
---
---
Other items for hire ~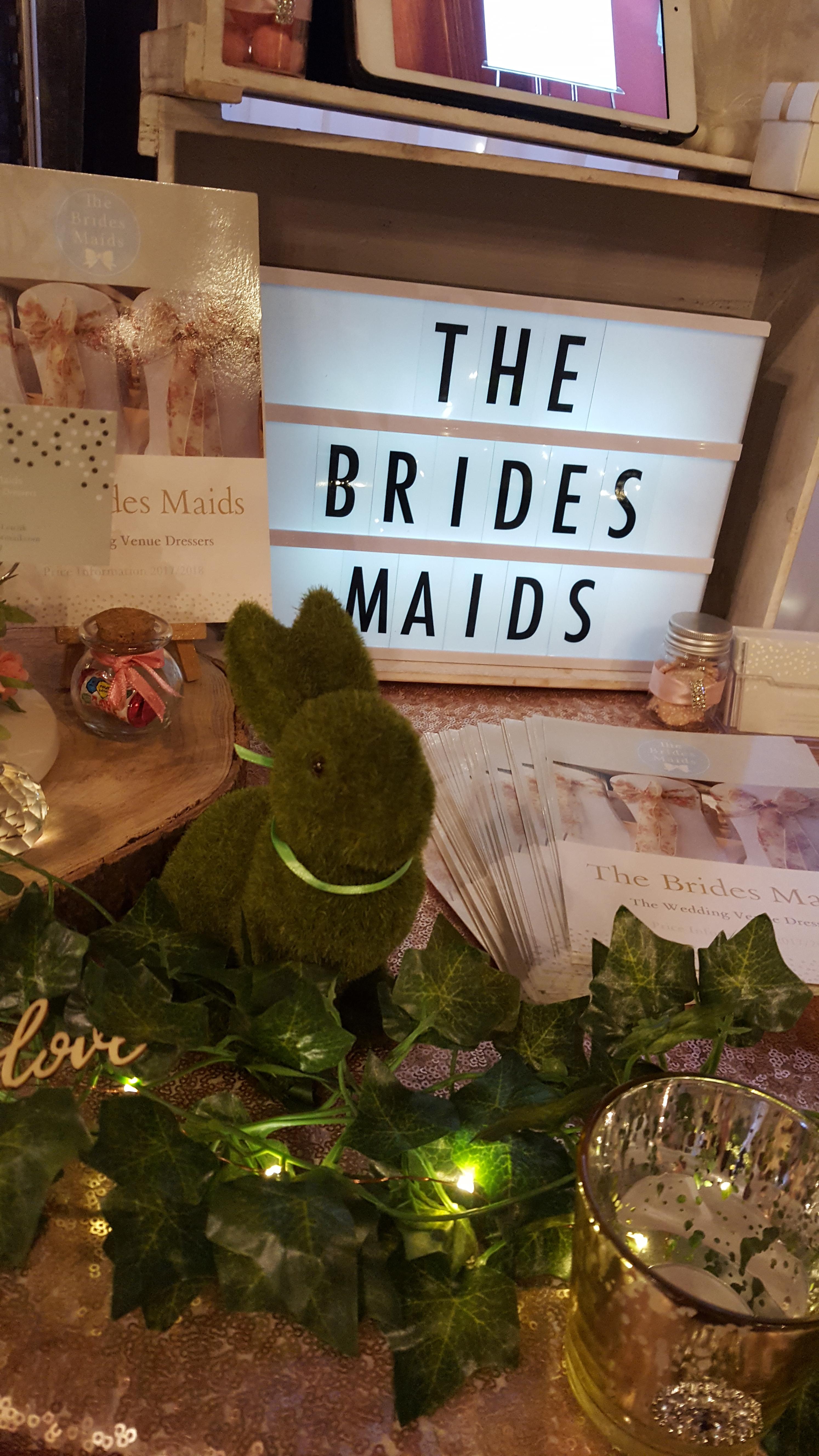 Love Letters ~ £150.00
White LED Dance floor 16ft by 16ft ~ £350.00 (separate deposit required)
Sweetie Cart - from £200.00 fully stocked
Wishing tree guest book ~ £25.00
Thumb print tree canvas ~ £30.00
Organza table runners ~ £2.00 (108 inc)
Satin table runners ~£3.00 (108 inc)
Sequin table runners ~ £5.00 each
Faux flower table runners - £20.00 each (108 inc)
Top table swag ~ £10.00
Cake table swag ~ £8.00
Cake table light curtain - £35.00
Decorated bay trees ~ £15.00 each
Bubble centre piece ~ £10.00
Double bubble centre piece ~ £15.00
Martini glass vase ~ £15.00
Tall stem vase ~ £15.00
Birdcages from ~ £10.00
Large white royal mail post box (replica) ~ £50.00
Large red royal mail replica post box with keys ~ £50.00
Small white post box - £35.00
Silver Candelabra (60 cm) ~ £15.00
Cream candelabra (80 cm) - £20.00
Table mirror ~£2.00
Round log slices - £5.00 each (30 cm - 40 cm)
Favour boxes from ~ £1.00
Sweet cones from ~ £1.00
Ornate vintage easel ~ £35.00
Ivory ornate table number stands - £3.00
Framed table plans from - £50.00
Ivory butterfly table stands - £2.00
90" by 90" Black round table cloths - £10.00 each (hire)
White lit trees (210 cm) - £40.00 for two
Gold or silver glitter charger/mirror plates (30 cm) - £5.00 each
Large silver lanterns from £15.00 each (70 cm)
Small silver lanterns from £10.00 each (50 cm)
Giant balloons ~£15.00 each
Giant balloons with tassels ~ £25.00 each
Clusters of balloons from £6.00 per bunch
We will also design centre pieces and send pictures free of charge, so if you are stuck for ideas then please get in touch